TROLLUM
Who is Trollum?
2021 Note: Although created in 2013/2014, Cyber Tyger & Trollum have never been formally designed; to one day be published and implemented throughout K-5 grade schools and other early childhood learning environments. The goal is to design & share these characters, at no cost, to citizens of the Information Age. Interested parties wanting to volunteer their time with Dr. Nuccitelli can call him in NYC at 347-871-2416. "Take a Megabyte out of Cybercrime" Cyber Tyger
Troll Man is a pediatric internet troll villain, internet safety character, online scoundrel and enemy of the internet safety superhero, Cyber Tyger, for children (K-6). Cyber Tyger and his adversaries, including Trollum's profile, were originally conceived in 2011 to educate young children about internet safety and cyber-attack prevention. As a Cyborg with digital powers, Trollum travels through cyberspace cheating, lying and stealing from online users. Once a child opens his iTroll email attachments, they cannot escape unless helped by Cyber Tyger. Trollum is most dangerous when using his shape shifting powers for online deception.
At present, Trollum & Cyber Tyger remains as concepts with everything but the last character designs. Once graphic designs of Cyber Tyger, Trollum and other related characters have been created, they will be ready for online and offline publication. Dr. Nuccitelli plans to offer these characters, at no cost, to elementary schools, parents and primary caregivers. Until his own website is created, information about Trollum can be accessed here at this page.
Who is Trollum?
Internet Troll Villain & Cyber Tyger Enemy!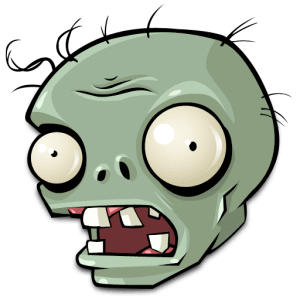 Trollum is a pediatric internet troll super villain who is an enemy of Cyber Tyger and online scoundrel to children throughout the world and cyberspace. As a Cyborg with many digital powers, Trollum travels throughout cyberspace cyberbullying, cheating, lying and stealing from anyone who he targets. Once an online user accidentally or purposely opens one of his iTroll email attachments, the online user cannot escape his devious plans and threats. What makes Trollum so dangerous is when he uses his shape shifting powers to lie to kids and their parents online.
In cyberspace, Trollum can turn himself into perfect replicas of his target's online friends, loved ones and teachers. He can also shape shift into different digital devices and software programs. Although he is stuck in cyberspace and can never leave as Cyber Tyger can, Trollum wants to rule the earth. To make sure he stays locked online, Cyber Tyger & his cyber savvy legion of kids work hard to prevent his escape. By protecting and teaching other online users about cyberbullying, cybercrime, cyberstalking, internet trolling, cyber harassment, internet addiction and online deception, the Cyber Justice League keeps Trollum trapped online.
History: Trollum was born around the same time as the internet was launched. Little is known about Trollum, his childhood or who is parents are.

Not Trollum, but Real Internet Trolls
Internet Troll: An Internet Troll is a colloquial expression used to define an online user who uses Information and Communications Technology (ICT) to purposely and actively provoke, defame, anger, tease, flame, or incite other online users. Often, the Internet Troll does not know the target recipient(s) of their vitriolic statements and behaviors. Internet Trolls regularly appear in all forms of online mediums ranging from online video gaming gatherings to chatroom and forum discussions. When the Internet Troll's inflammatory statements and actions do not include a direct or implied physical threat to the target(s), their behavior is categorized as cyber harassment. If the Troll's verbal assaults include direct or implied physical threats to their target(s), their actions are then defined as cyberstalking.
Internet Trolling (aka, Cyber Harassment) is the use of Information and Communications Technology (ICT) to harass, control, manipulate, provoke or habitually disparage a child, adult, business or group. Unlike cyberstalking, requiring a direct or indirect physical threat, cyber harassment and internet trolls use ICT as a vehicle for disseminating provocative, inflammatory, graphic or obscene information about a person, group or organization.
Note: Cyber Tyger and Trollum are internet safety characters that have changed names, histories, appearances and back-stories multiple times since 2011. Initially, Cyber Tyger was a white panther and Trollum resembled the Joker character from Batman. Until this writer and his associates all agree upon their last presentation best suited for young children, there is a good chance minor changes will be discussed. Dr. Nuccitelli's goal is to have final vector images by 2022 with public availability for all online users at no cost. If the reader is adept at graphic design or knows a professional who would be an excellent participant, Dr. Nuccitelli would be thankful to contact us with ideas.
Dr. Nuccitelli's internet safety themed content and images are public domain and free to download at no cost or requiring contact information. However, he does not allow plagiarism or claims that parties other than Dr. Nuccitelli are the authors. All concepts, constructs and assessments are protected by copyright and the intellectual property of Dr. Nuccitelli. Action will only be taken if his content is used to harm others or marketed as commercial products.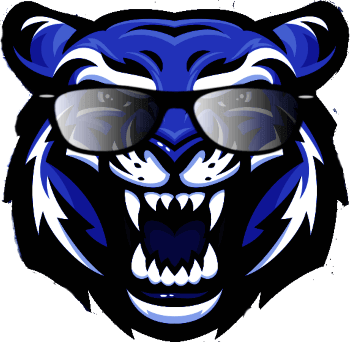 Michael Nuccitelli, Psy.D.
Michael Nuccitelli, Psy.D. is a NYS licensed psychologist, Cyberpsychology researcher and online safety educator. He completed his doctoral degree in clinical psychology from Adler University in 1994. In 2010, Dr. Nuccitelli published his dark side of cyberspace concept called "iPredator." In November 2011, he established iPredator Inc., offering educational, investigative, and advisory services involving online assailants, cyber-attack targets, Dark Psychology, and internet safety. Dr. Nuccitelli has worked in the mental health field over the last thirty-plus years and he has volunteered his time helping cyber-attacked victims since 2010. His goal is to reduce online victimization, theft, and disparagement from iPredators.
In addition to aiding citizens & disseminating educational content, Dr. Nuccitelli's mission is to start a sustained national educational and awareness internet safety campaign with the help of private, state, and federal agencies. He is always available, at no cost, to interact with online users, professionals, and the media. To invite Dr. Nuccitelli to conduct training, media engagements, educational services, or consultation, please call him at (347) 871-2416 or via email at drnucc@ipredatorinc.com.