(Every October in the USA)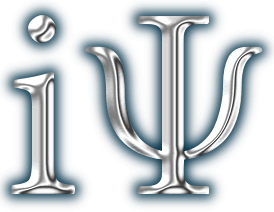 Cyberbullying
31 Free Images by Michael Nuccitelli, Psy.D.
In the United States, October is National Bullying Prevention Month. It is during this time of the year that America focuses on bullying and cyber bullying prevention. Bullying and cyber bullying are serious social problems that can cause serious physical and psychological harm to children and their loved ones. Presently, cyber bullying is oddly defined as a pediatric problem involving minors.
Adult bullying, cyber harassment, internet trolling and workplace bullying are all synonymous terms used when adults are involved as either aggressor or target. Although this writer views bullying and cyberbullying applying to all ages, they will be presented as a pediatric phenomenon until consensus accepts them as being non-age related.
#StopCyberbullying
With the advent of the Information Age and Information and Communications Technology (ICT), cyberbullying has become the predominant issue facing all facets of society. So, to help educate citizens of the Information Age, provided below are 31 free bullying and cyber bullying images to download, share and edit. During the month of October and National Bullying Prevention Month, this writer has created 31 images for each day of the month.
To download and save, simply right-click on any image and then click "save as" to download to your computer or mobile device. Provided for the reader is this writer's cyberbullying definition and relevant links are listed after the images. Square images are 600 x 600px and rectangle images are 1000 x 500px. These images were designed for awareness and educational purposes only. Editing these images to harm other online users is not permitted.
Cyber Bullying Defined
Cyber bullying is a term describing recurrent and sustained verbal and/or physical attacks by one or more children towards another child using Information and Communication Technology (ICT). Like classic bullying, cyberbullying is harmful, repeated and hostile behavior intended to deprecate another child for reasons other than self-defense.
Cyberbullying involves threatening or disparaging communications delivered through ICT that can occur anonymously, publicly or by using felonious identities. Whereas classic bullying typically involves face-to-face interactions and non-digital forms of communication, cyber bullying consists of data exchanged via ICT and may never involve face-to-face meetings.
Cyber bullying is an abuse centered interpersonal dynamic that includes aggressors, targets and bystanders. The main developmental issues fueling cyber bullying are peer acceptance, recognition and occasionally retribution. Not all cyberbullying is fueled by dark developmental needs or perceptual distortions. There are instances when children cyberbully other children due to their ignorance or belief that they are joking.
"Not to say that pre-Information Age bullied children were not traumatized, but Information Age cyberbullied children are relentlessly tormented 24 hours a day, 7 days a week and 365 days a year." Michael Nuccitelli, Psy.D. (2014)
31 CYBERBULLYING AWARENESS IMAGES
Cyberbullying Image 1
Cyberbullying Image 2
Cyberbullying Image 3
Cyberbullying Image 4
Cyberbullying Image 5
Cyberbullying Image 6
Cyberbullying Image 7
Cyberbullying Image 8
Cyberbullying Image 9
Cyberbullying Image 10
Cyberbullying Image 11
Cyberbullying Image 12
Cyberbullying Image 13
Cyberbullying Image 14
Cyberbullying Image 15
Cyberbullying Image 16
Cyberbullying Image 17
Cyberbullying Image 18
Cyberbullying Image 19
Cyberbullying Image 20
Cyberbullying Image 21
Cyberbullying Image 22
Cyberbullying Image 23
Cyberbullying Image 24
Cyberbullying Image 25
Cyberbullying Image 26
Cyberbullying Image 27
Cyberbullying Image 28
Cyberbullying Image 29
Cyberbullying Image 30
Cyberbullying Image 31
Relevant Cyber Bullying Pages & Resources
Michael Nuccitelli, Psy.D.
Michael Nuccitelli, Psy.D. is a NYS licensed psychologist, Cyberpsychology researcher and online safety educator. He completed his doctoral degree in clinical psychology from Adler University in 1994. In 2010, Dr. Nuccitelli published his dark side of cyberspace concept called "iPredator." In November 2011, he established iPredator Inc., offering educational, investigative, and advisory services involving online assailants, cyber-attack targets, Dark Psychology, and internet safety. Dr. Nuccitelli has worked in the mental health field over the last thirty-plus years and he has volunteered his time helping cyber-attacked victims since 2010. His goal is to reduce online victimization, theft, and disparagement from iPredators.
In addition to aiding citizens & disseminating educational content, Dr. Nuccitelli's mission is to start a sustained national educational and awareness internet safety campaign with the help of private, state, and federal agencies. He is always available, at no cost, to interact with online users, professionals, and the media. To invite Dr. Nuccitelli to conduct training, media engagements, educational services, or consultation, please call him at (347) 871-2416 or via email at drnucc@ipredatorinc.com.
(click text link to visit)