Continuing Education
Cyberstalking & Cyberbullying Training
Continuing education & community training services are offered by Michael Nuccitelli Psy.D., a New York State licensed psychologist, cyberpsychology consultant and author of the new Information Age Forensics construct, iPredator. Provided below is an overview of community & continuing education services available to online users and organizations. For parties, interested in retaining Dr. Nuccitelli, feel free to call or email anytime. He is available 7 days a week and available by phone 9:00am-11:00pm EST. 
Brief Dr. Nuccitelli Introduction
My name is Michael Nuccitelli Psy.D., and a NYS licensed psychologist and author of the Information Age dark side of cyberspace concept called iPredator. I am writing to introduce myself and announce my availability to participate in both online and offline speaking engagements, continuing education and training services.
I have extensive clinical, educational, investigative and media experience adept at discussing the following issues: cyberbullying, cybercrime, digital forensic psychology, cyberstalking, cyber harassment, online sexual predation, cyber terrorism, internet addiction, dark psychology (authored construct), forensic/criminal psychology, internet safety, cyber-attack prevention, internet culture and a wide variety of psychological themed topics.
Depending on the arena of services requested, fees for services are variable and discussed at the time of negotiation. As Dr. Nuccitelli's mission is to increase community awareness on internet safety, he also offers training, at no charge, based on the professional organization and population served. For those organizations who request offline trainings and I have agreed to conduct at no cost, traveling, lodging and training preparation expenses are the sponsoring organization's responsibility.
Note: In exchange for compensation of his services, Dr. Nuccitelli, is willing to waive all fees with documentation verifying the same amount has been donated to a charitable cause involving online safety, mental health or online victimization.

As I have authored 26 free educational internet safety and cyber-attack risk assessments, all training includes both the specific topic and overview of the internet safety instrument if requested and relevant to the topic discussed. The central theme in the majority of the training services offered is my concept, iPredator. 
Educational Internet Safety Themed Assessments
Many hours went into the research and design of my iPredator construct, IISC & IPI Collection tools. I specifically designed them for the primary purpose of being used as data collection and education tools. Although an enormous amount of time went into their creation and development and confident of their diagnostic capacities, I did not run them through clinical trials or validity examinations as commonly conducted with psychometric testing instruments. I do not falsely claim or advertise any of the checklists or inventories as being psychometric instruments with extensive reliability & validity verification analysis.
However, I am confident the checklists & inventories were thoroughly researched and created leading to useful tools used by information security organizations, educational systems, professionals, professional organizations and families. As all humanity is the first generation of the Information Age, I am confident all my authored products & services will be amended, for years to come, as behavioral healthcare, law enforcement & the social sciences learn more about the impact iPredators have on the health of society.
The IPI tools are geared toward those seeking to inquire and/or assess as opposed to verifying internet safety, cyber security, stable psychological functioning and iPredator protection strategies and tactics. The IPI tools are formatted as questions and geared more towards initiating dialogue with other online users as opposed to confirming their practices are in place. 
All of the checklist & inventory tools have been formatted and designed to function as data collection, assessment, educational and internet safety monitoring tools. Of the 26 checklists & inventories offered, the IISC tools (13 Checklists & 1 Interview) are formatted for verification and initial screening for internet safety, cyber-attack preparedness and Information and Communications Technology (ICT) weaknesses. The IPI tools (12 Inventories) are designed for inquiry, open discussion and inspection of internet safety, cyber-attack preparedness and Information and Communications Technology (ICT) vulnerabilities. The link list of 26 free tools is as follows: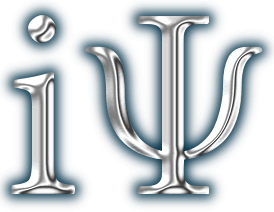 Free Internet Safety Assessment Links
Inventory Links
Checklist Links

Michael Nuccitelli, Psy.D.
Michael Nuccitelli, Psy.D. is a NYS licensed psychologist, Cyberpsychology researcher and online safety educator. He completed his doctoral degree in clinical psychology from Adler University in 1994. In 2010, Dr. Nuccitelli published his dark side of cyberspace concept called "iPredator." In November 2011, he established iPredator Inc., offering educational, investigative, and advisory services involving online assailants, cyber-attack targets, Dark Psychology, and internet safety. Dr. Nuccitelli has worked in the mental health field over the last thirty-plus years and he has volunteered his time helping cyber-attacked victims since 2010. His goal is to reduce online victimization, theft, and disparagement from iPredators.
In addition to aiding citizens & disseminating educational content, Dr. Nuccitelli's mission is to start a sustained national educational and awareness internet safety campaign with the help of private, state, and federal agencies. He is always available, at no cost, to interact with online users, professionals, and the media. To invite Dr. Nuccitelli to conduct training, media engagements, educational services, or consultation, please call him at (347) 871-2416 or via email at drnucc@ipredatorinc.com.