Dr. Nuccitelli offers free contact, one-time volunteer consultations and cyber-attack help to online users. For confidentiality and internet safety purposes, he does not discuss sensitive issues via email or social media accounts. Online users seeking help are welcomed to call him seven days a week. 
To contact Dr. Nuccitelli, call (347) 871-2416 or fill in the message box above. For online safety purposes, Dr. Nuccitelli does not disclose his home address, home number, personal email address or any other identifiable information that iPredators may use for nefarious reasons. Dr. Nuccitelli does not retain, share or sell personal information from online visitors. Enjoy cyberspace, but never forget to practice caution when online. Dr. Nuccitelli provides initial consultations, at no cost, and available for contact seven days a week from 9:00am-11:00pm EST. For urgent matters, he is available 24/7/365 and all holidays. This contact page is also available to those interested in learning about becoming a treating clinician with MN Psychological Services, PLLC.
Note: For internet safety purposes, Dr. Nuccitelli blocks his phone number when volunteering his time to help online users.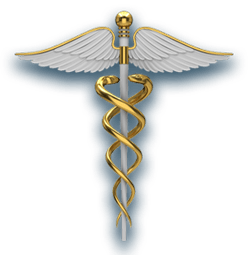 Michael Nuccitelli, Psy.D.
Michael Nuccitelli, Psy.D. is a NYS licensed psychologist, Cyberpsychology researcher and online safety educator.  In 2010, Dr. Nuccitelli published his dark side of cyberspace concept called "iPredator." In November 2011, he established iPredator Inc., offering educational, investigative, and advisory services involving online assailants, cyber-attack targets, Dark Psychology, and internet safety. Dr. Nuccitelli has worked in the mental health field over the last thirty-plus years and he has volunteered his time helping cyber-attacked victims since 2010. His goal is to reduce online victimization, theft, and disparagement from iPredators.
In addition to aiding citizens & disseminating educational content, Dr. Nuccitelli's mission is to start a sustained national educational and awareness internet safety campaign with the help of private, state, and federal agencies. He is always available, at no cost, to interact with online users, professionals, and the media. To invite Dr. Nuccitelli to conduct training, media engagements, educational services, or consultation, please call him at (347) 871-2416 or via email at drnucc@ipredatorinc.com.
"The Information Age technocentric concept of being "connected" is a paradox of disconnection causing us to lose control of our instinctual drives for social cohesion, allegiance and selflessness. As our dependency upon Information and Communications Technology (ICT) grows, spreading throughout our collective human consciousness, the less we care for our neighbors and the more we delude ourselves into thinking that online connections are far more valuable than reality-based relationships."
Michael Nuccitelli, Psy.D. (2014)