iPredator
Business Internet Safety Checklist
[BISC]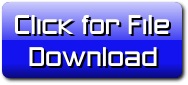 The Business Internet Safety Checklist [BISC] is an internet safety tool and cyber-attack risk assessment authored by Michael Nuccitelli, Psy.D., a New York State licensed psychologist, Cyberpsychology consultant and iPredator Inc. founder. The Business Internet Safety Checklist [BISC] assesses a business's cyber security practices, cyber-attack vulnerabilities and internet safety knowledge.
Designed to be multi-functional, the Business Internet Safety Checklist [BISC] is a structured checklist for diagnostics, education, investigation and data collection. The BISC can also be used for compiling evidentiary information for authorities, corporate heads and the legal system if the business is suspected of being cyber attacked by an online assailant[s].

Business Internet Safety Checklist
Description
Business Internet Safety Checklist [BISC]: The Business Internet Safety Checklist [BISC] is a 100-item checklist designed for a business to verify, upgrade or monitor their Information and Communications Technology [ICT] safety and security practices. The BISC is a data collection tool that investigates a business's vulnerability of being targeted, disparaged, slandered, stolen from or infiltrated by cyber criminals, disgruntled past employees, angry customers or nefarious corporate competitors.
Related to cybercrime specific areas, the BISC focuses the business on their cyber-security breach potential, digital reputation acumen and capacity to institute internet safety and cyber security strategies. With the rapid growth and expansion of Information and Communications Technology [ICT], all businesses are now required to allocate a portion of their operating budget to both cyber security and digital reputation management.
It is recommended to complete the BISC on a quarterly basis if corporate competitors or internal employee sabotage are suspected of engaging in online disparagement and internet defamation to the online reputation or brand[s] of the business. The BISC also addresses the growth of mobile device technology and attempts by iPredators to infiltrate their target's mobile devices.
Please note that all iPredator Inc. checklist & inventory tools have been formatted and designed to work as data collection, assessment, educational and internet safety monitoring tools. Of the 26 checklists & inventories offered, the IISC tools [14 Checklists] are formatted for verification and initial screening for internet safety, cyber-attack preparedness and Information and Communications Technology [ICT] weaknesses. The IPI tools [12 Inventories] are designed for inquiry, open discussion and inspection of internet safety, cyber-attack preparedness and ICT vulnerabilities.

Cyber Attack Risk Assessment & Educational Tool
Dr. Nuccitelli is quoted saying, "It amazes me how some teens are able to both survive and thrive in the Information Age. Cyberbullying, cyberstalking, online sexual predation and cyber harassment await them every day if they let down their guard in cyberspace. Not only support, encourage and educate your children on internet safety, but tell them how impressed with their capacity to stay safe you are."

Michael Nuccitelli, Psy.D.
Michael Nuccitelli, Psy.D. is a NYS licensed psychologist, Cyberpsychology researcher and online safety educator. He completed his doctoral degree in clinical psychology from Adler University in 1994. In 2010, Dr. Nuccitelli published his dark side of cyberspace concept called "iPredator." In November 2011, he established iPredator Inc., offering educational, investigative, and advisory services involving online assailants, cyber-attack targets, dark psychology and internet safety. Dr. Nuccitelli has worked in the mental health field over the last thirty-plus years and he has volunteered his time helping cyber-attacked victims since 2010. His goal is to reduce victimization, theft, and disparagement from iPredators.
In addition to aiding citizens & disseminating educational content, Dr. Nuccitelli's mission is to start a sustained national educational and awareness internet safety campaign with the help of private, state, and federal agencies. He is always available, at no cost, to interact with online users, professionals, and the media. To invite Dr. Nuccitelli to conduct training, media engagements, educational services, or consultation, please call him at (347) 871-2416 or via email at drnucc@ipredatorinc.com.