WARNING!!!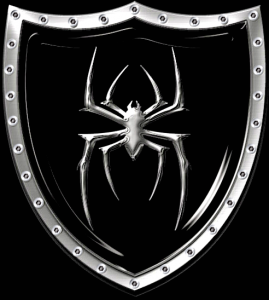 IPREDATOR PROTECTED MEMBERSHIP WARNING PAGE
THE IPREDATOR PROTECTED IMAGE YOU JUST CLICKED ON BELONGS TO AN IPREDATOR PROTECTED MEMBER OR BUSINESS. IPREDATOR PROTECTED IS A PAID ADVISORY, INVESTIGATION AND IDENTIFICATION MEMBERSHIP SERVICE. THE MEMBER OF THIS WEBSITE OR SOCIAL NETWORKING ACCOUNT HAS BEEN DIRECTED TO CONTACT IPREDATOR INC. IF THEY BECOME CONCERNED OF BEING CYBERBULLIED, CYBERSTALKED, CYBER HARASSED, STOLEN FROM OR SEXUALLY SOLICITED WITHOUT THEIR CONSENT.
IF YOU ARE INTENDING TO ENGAGE IN ANY FORM OF ABUSIVE, HARMFUL, DEVIANT OR CRIMINAL ACTIVITIES AGAINST THIS MEMBER, PLEASE NOTE A FULL SCALE INVESTIGATION BY IPREDATOR INC. WILL BE LAUNCHED ONCE CONTACTED BY THE MEMBER.
If you meet the following definition of iPredator, you are engaging in nefarious, malevolent activities that could be illegal in your state and/or country. It is highly recommended to cease and desist in all future harmful ICT activities with this member, their loved ones, colleagues or business. 
iPredator: A child, adult, group or nation who, directly or indirectly, engages in exploitation, victimization, stalking, theft or disparagement of others using Information and Communications Technology (ICT.) iPredators are driven by deviant fantasies, desires for power and control, retribution, religious fanaticism, political reprisal, psychiatric illness, perceptual distortions, peer acceptance or personal and financial gain. iPredators can be any age, either gender and not bound by economic status, race or national heritage. iPredator is a global term used to distinguish anyone who engages in criminal, deviant or abusive behaviors using Information and Communications Technology (ICT.) Whether the offender is a cyberbully, cyberstalker, cyber harasser, cyber criminal, online sexual predator, internet troll or cyber terrorist, they fall within the scope of iPredator. The three criteria used to define an iPredator include:
I. A self-awareness of causing harm to others, directly or indirectly, using ICT. II. The intermittent to frequent usage of Information and Communications Technology (ICT) to obtain, exchange and deliver harmful information. III. A general understanding of Cyberstealth used to engage in criminal or deviant activities or to profile, identify, locate, stalk and engage a target.
Unlike human predators prior to the Information Age, iPredators rely on the multitude of benefits offered by Information and Communications Technology (ICT.) These assistances include exchange of information over long distances, rapidity of information exchanged and the seemingly infinite access to data available. Malevolent in intent, iPredators rely on their capacity to deceive others using Information and Communications Technology (ICT) in the abstract electronic universe called cyberpsace. Recently constructed by Dr. Nuccitelli is an addition to his iPredator construct and defines the exploration of some people who make the decision to enter the realm of iPredator. The definition is as follows:
iPredator Bridge: iPredator Bridge is a theoretical tenet of iPredator representing the exploration and study of people who decide to use Information and Communications Technology (ICT) to harm others motivated by greed, power, control, narcissism or psychopathology. iPredator Bridge investigates why some people draw near to this nefarious and malevolent realm hidden in cyberspace and through ICT, contemplate the benefits and detriments, decide to proceed, and then continue a trajectory where their cognitive, affective, behavioral and perceptual states are directly or indirectly harmful to others and society. For those who cross this proverbial bridge, they enter a world where their choices are increasingly governed by criminal, deviant, immoral and maladaptive processes.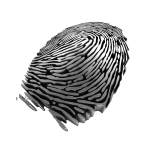 THANK YOU AND YOUR VISIT TO THIS WEB PAGE HAS BEEN RECORDED.

by Michael Nuccitelli, Psy.D.