CYBER CRIME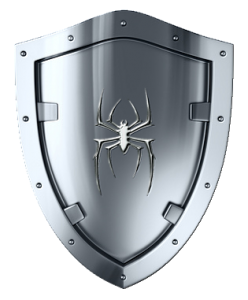 Cyber Crime Prevention, Education & Information
Welcome to iPredator Inc.'s Cyber Crime Prevention, Education & Prevention page. Cyber crime is one typology included in the concept of iPredator, which is a theoretical construct developed by New York State licensed psychologist and certified forensic consultant, Dr. Michael Nuccitelli.
The typologies of iPredator include: Cyber Bullying, Cyber Harassment, Cyber Stalking, Cyber Crime, Online Sexual Predation and Cyber Terrorism. Within this construct, Cyber Harassment is the adult form of Cyber Bullying and used when the perpetrator is an adult.
As Information and Communications Technology (ICT) becomes more widespread, cyber crime prevention, education and protection are areas requiring immediate attention. The Information Age has many benefits to humanity, but it is vital to identify and prevent the malevolent and nefarious elements that exist in cyberspace and Information and Communications Technology. The definition and motivations of iPredator and cyber crime is as follows: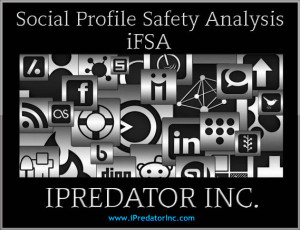 iPredator: A child, adult, group or nation who, directly or indirectly, engages in exploitation, victimization, stalking, theft or disparagement of others using Information and Communications Technology. iPredators are driven by deviant fantasies, desires for power and control, retribution, religious fanaticism, political reprisal, psychiatric illness, perceptual distortions, peer acceptance or personal and financial gain. iPredators can be any age, either gender and not bound by economic status, race or national heritage.
I. A self-awareness of causing harm to others, directly or indirectly, using ICT. II. The intermittent to frequent usage of ICT to obtain, exchange and deliver harmful information. III. A general understanding of Cyberstealth to engage in criminal or deviant acts or to profile, identify, locate, stalk and engage a target.
When an offender profile includes these three characteristics, they meet the definition of iPredator. A fourth criterion, not included in the triad defining an iPredator, is what I have termed iPredator Victim Intuition (IVI) and reserved for seasoned iPredators. IVI is the aptitude to sense a target's online vulnerabilities, weaknesses and technological limitations increasing their success with minimal ramifications. iPredators, through practice and learning, develop a sense and/or skill of being able to experience an intuition to know what online user will be a successful target.
In addition to having IVI, the iPredator practices Cyberstealth using multiple covert strategies. In fact, the third criteria used to define an iPredator include a general understanding of Cyberstealth used to profile, identify, locate, stalk and engage a target. Also lying upon a continuum of expertise, iPredators are assessed as being advanced in their Cyberstealth practices as opposed to a haphazard approach of targeting a victim without attempting to hide their identity.
Often times, cyber bullies, ex-partners, ex-employees, angry or self-righteous online users, Internet trolls, organized groups with political, religious and moralistic causes, child molesters, pedophiles and highly narcissistic online users do not attempt to hide their identities. Cyberstealth is a strategy reserved for iPredators who seek to hide their identities online.
Cyberstealth is a concept formulated along with iPredator and is a term used to define a method and/or strategy by which iPredators use Information and Communications Technology (ICT) , if they so choose, to establish and sustain complete anonymity while they troll and stalk a target. Cyberstealth is a methodology entrenched in Information Age Deception or also called cyber deception. Given the Internet inherently affords everyone anonymity, Cyberstealth used by iPredators range from negligible to highly complex and multi-faceted. The rationale for using "stealth" in the suffix of this term, serves to remind ICT users the primary intent fueling iPredators. This intent is to hide their identity by designing false online profiles, identities, covert tactics and methods to ensure their identities remain concealed reducing their probability of identification, apprehension and punishment.
Unlike classic deception used by traditional criminals and deviants, Information Age Deception completely relies on the anonymity and "veil of invisibility" available to all ICT users. The primary difference between Information Age Deception and Cyberstealth are the activities iPredators and ICT users engage in. In this writer's construct, Cyberstealth is reserved for iPredators who actively plan a strategy that have criminal, deviant and harmful implications to targeted victims. Information Age Deception includes all forms of Cyberstealth, but also includes deceptive practices that do not have elements of crime, defiance or harm against others.
As the Internet naturally offers all ICT users anonymity if they decide, iPredators actively design online profiles and diversionary tactics to remain undetected and untraceable. Cyberstealth is a covert method by which iPredators are able to establish and sustain complete anonymity while they engage in ICT activities planning their next assault, investigating innovative surveillance technologies or researching the social profiles of their next target. iPredators rely on the multitude of benefits offered by ICT. These assistances include exchange of information over long distances, rapidity of information exchanged and the seemingly infinite access to data available. Malevolent in intent, iPredators rely on their capacity to deceive others in the abstract electronic universe known as cyberspace.
As ICT, social media, virtual reality and the Information Age rapidly expands becoming integral to humanities daily activities, understanding the basic tenets of these new dimensions are preponderant. In 2011, the Internet celebrated its 20th birthday. In 2013, most of humanity continues to fail in understanding the golden rule of all new territory exploration. What always comes with opportunity and new frontiers are elements unknown and potentially dangerous. It is these unknown and dangerous elements, lurking within cyberspace, which ICT users and their loved ones must be vigilant about.
Technological advancements have changed the way humanity interacts, exchanges and accesses information. Smartphones, mobile devices and social media are the latest in a succession of advancements growing at a feverish pace. It is often difficult to imagine that the Internet used by more than two billion people globally celebrated its 20th birthday in 2011. Clearly, the Information Age has spread to all corners of the planet.
"As society becomes more technologically advanced, the importance of Information and Communications Technology (ICT) becomes vital in the daily living of humanity. Despite the multitude of benefits, the dangers lurking in cyberspace are real, growing and need to be stopped. It may take me 30-40 years, but iPredator Inc. will diligently persist until one day online sexual predators, cyberstalkers and all iPredators experience fear before they proceed with their nefarious, deviant & malevolent plans." Michael Nuccitelli Psy.D., C.F.C., iPredator Inc. (2013)
Identity Theft – Online Scams – Internet Fraud
Cybercrime: Cybercrime is defined as crimes and criminal activity committed on the Internet using Information and Communications Technology as the tools to target victims. All forms of cybercrime involve both Information and Communications Technology and a targeted victim(s). Cybercrime is segmented into two distinct categories involving the focus of the cyber criminal activities.
These activities are focalized on the technology of Information and Communications Technology to achieve the cyber criminal's aims for personal and financial gain or targeted at the person using the Information and Communications Technology. When the individual is the main target of cybercrime, Information and Communications Technology is the tool rather than the target. These are the crimes, which have existed for centuries in offline societies. Scams, Theft and Fraud have existed long before the development of information technology.
Cyber criminals utilize technological tools that increase their potential pool of victims and make them difficult to identify and apprehend. Cybercrime targets people, property or governments using Information and Communications Technology.
Cybercrime is one category of iPredator that will continue to grow with the expansion of Information and Communications Technology. Feel free to visit the iPredator Inc. Resource Links & Library filled with an enormous amount of information compiled by Dr. Nuccitelli and his colleagues. As cybercrime content continues to be added, please visit the site for additions to the Resource Links & Library and articles authored by Dr. Nuccitelli and iPredator Team members.
iPredator Inc. is a New York State based Information Age Forensics company founded in September 2011 to provide educational and advisory products & services to consumers and organizations on cyberbullying, cyber harassment, cyberstalking, cybercrime, internet defamation, cyber terrorism, online sexual predation and the new field the founder is pioneering he has termed, Information Age Psychology. Created by a NYS licensed psychologist and certified forensic consultant, Michael Nuccitelli Psy.D., their goal is to reduce victimization, theft and disparagement from online assailants.
In addition to assisting citizens, their mission is to initiate a national sustained educational & awareness campaign with the help of private, state and federal agencies. Dr. Nuccitelli and iPredator Inc. colleagues and associates regular update their criminal psychology, cybercrime & forensics blog, called Dark Psychology and their Internet Safety & Information Age Predator blog called Dr. Internet Safety. The parent website, iPredator.co (a.k.a. www.iPredatorInc.com), offers site visitors an enormous database on Cyber Criminal Psychology, Internet Safety and Information Age Predators.
For online users interested in learning more about Dark Psychology & iPredator outside the website or forensic & internet safety blogs, please visit their iPredator & Dark Psychology Google + Community pages and all are welcomed to contribute. Although iPredator Inc. has joined a multitude of social networking sites, feel free to visit the social sites listed below they use as their information and announcement vehicles. Dr. Nuccitelli and iPredator Inc. consultants are always available, at no cost, to interact with media. To invite Dr. Nuccitelli to conduct training, educational service or consultation, please email him at drnucc@ipredatorinc.com  or via phone at 347-871-2416.
"In nature, wild animals stalk and measure their prey using stealth and tactical strategies increasing their probability of success while decreasing potential for injury. iPredators also use stealth, Cyberstealth, to stalk online users increasing the probability of achieving their aims, while decreasing their potential of identification and punishment." Michael Nuccitelli Psy.D., (2012)
American College of Forensic Examiners Institute announces commitment to iPredator forensic education.
http://www.prweb.com/releases/robertoblock/ipredator/prweb10120698.htm

by Michael Nuccitelli, Psy.D.